I wait for cheezy holiday movies all year! Hallmark, Lifetime, and 25 Days of Christmas! Come one, you know you watch ALL.THE.TIME. too! They just define the Christmas season for me. I usually don't watch TV, but this time of year, if there is a television, it better be tuned to a holiday movie! I just like having them on in the background, emanating their holiday spirit through the TV speakers.
Now, there are some movies I just have to see to complete the season and make it really feel like Christmas. Then there are others that...well, I could do without. But let's start with the good, the best, my must-sees!
A Year Without A Santa Claus. Well this is obvious, right? Who doesn't love Heat Miser and Snow Miser! They are so cute and creepy and perfect. This movie is so good and I always make sure I don't miss it! I've already seen it twice!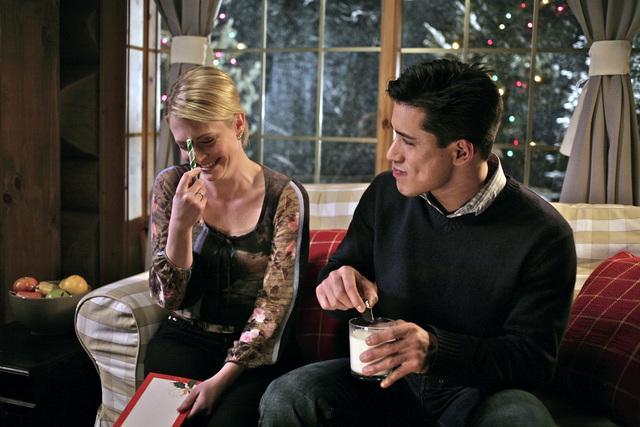 Holiday In Handcuffs. I mentioned this one in this post. Even though it is SO cheezy, it is also one of my favorites! Out of boredom two weeks ago, I played this on Netflix to bring in the cheer! It always just puts me in a good mood!
The Christmas Box. This movie is so legit! I've only seen it a few times (it's really hard to find, let alone catch on TV), but a few times I was lucky and got to see it! It remains one of my favorites and I really hope I get to see it this year!
Noel. If you want to cry and see the saddest Christmas movie ever, watch this! It is so terrible and never fails to make my mom and I cry. But it's also so good and has such a beautiful message! Just looks at the cuteness too!
Miracle On 34th Street (1994). The new one, this one, with the girl from Matilda. Love it! Watch it! Classic!
A Carol Christmas. Okay, I know! Another really corny movie and this ones with Tori Spelling! But really, I love this movie so much! The best "Scrooge" story ever!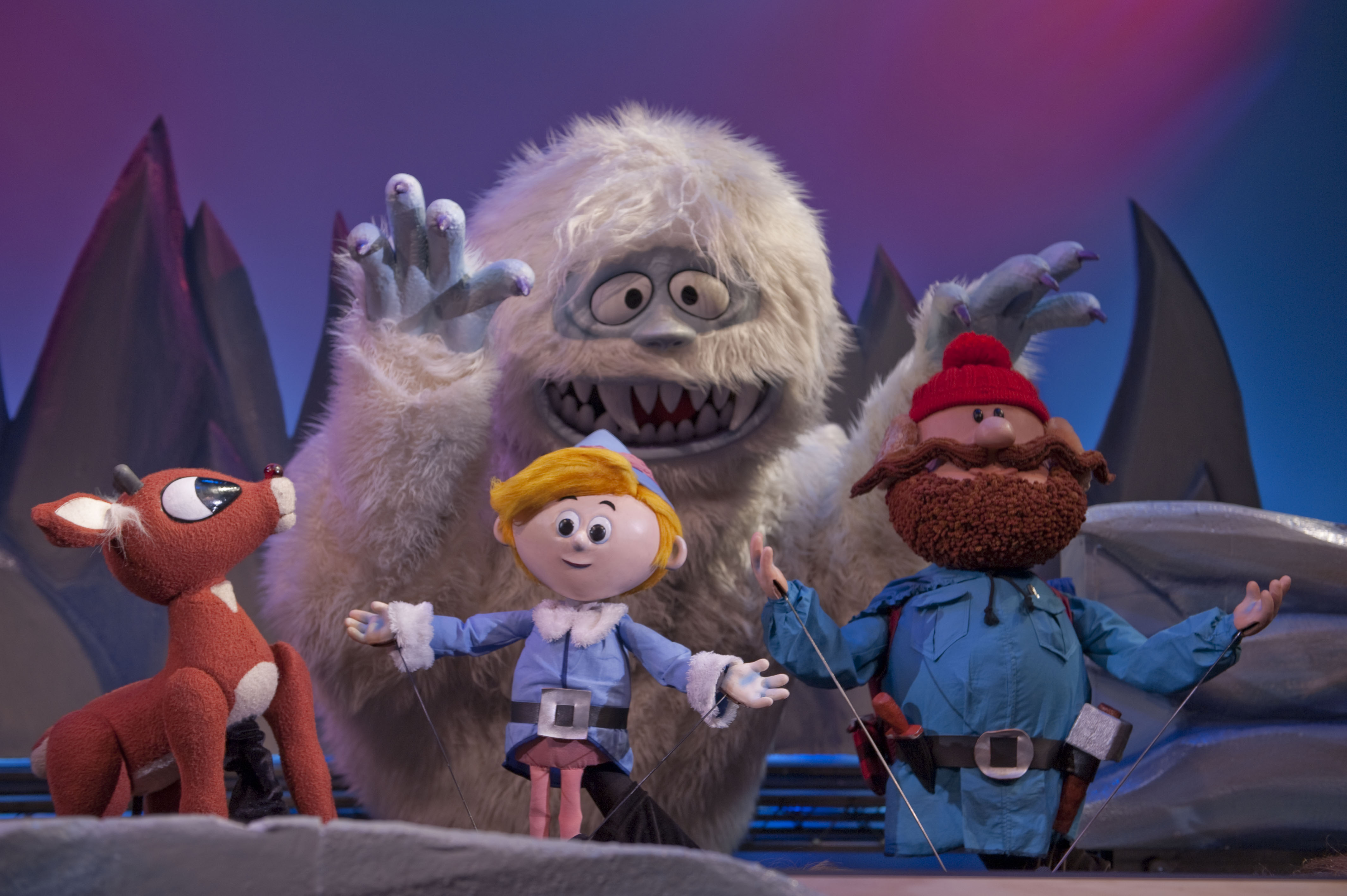 Rudolph. The good old original 1964 movie! If this isn't a classic, I don't know what is! Why don't they make movies like this anymore? Why!?
Once Upon A Christmas. (And the second one as well!). This one is just so good! I can't get enough! It just defines the Christmas holiday season for me! Thank you Kathy Ireland!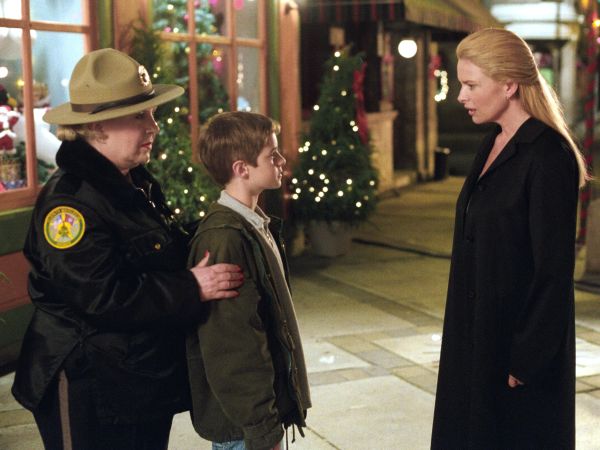 The Sons Of Mistletoe. This is such a good movie! A boy's orphanage, a crisis, a love story, it's perfect!
Eloise At Christmastime. Am I the only one who has always dreamt of  living in this hotel too? Since I was a little girl, this has been my fantasy! Who doesn't want to live in a hotel that is absolutely perfect! (P.S. I totally love this girl! Such a good movie!)
Ri¢hie Ri¢h's Christmas Wish. This is by far the best Richie Rich movie in the series! So dorky and I'm a little embarrassed to put it on here, but I love it!
---
And now the movies that just...should not be aired.
The Polar Express. This movie. Just look at the animation! It's horrifying! When this comes on I have to change the channel. I can't stand the Polar Express. One of the worst movies ever created! Ah!
The Nightmare Before Christmas. Why is this even played during Christmas season? It is terrible and SO horrifying! I just don't get it. No. This movie has creeped me out my whole life. I don't think I've ever actually seen the whole thing, but I don't have to know I don't want to!
The Little Drummer Boy. I just can't. This movie just leaves me so, ugh! It's hard to explain, but it is not pleasant!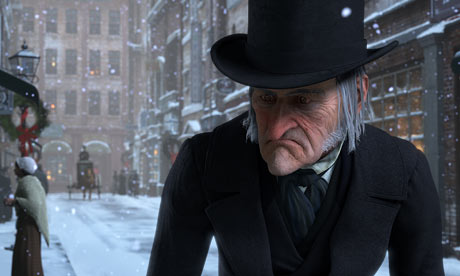 A Christmas Carol (2009). Same thing with the creepy "modern" animation here like the Polar Express. I just can't do it! It freaks me out! I'm pretty sure this movie must scare little children...and me.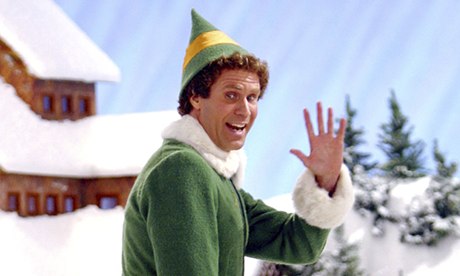 Elf. Okay, I can already see myself getting blasted for this one, but I just don't like it. I really don't like comedies in the first place, but this movie really isn't funny, it's annoying. I saw it for the first time back in my terrible English class sophomore year of high school right before we left for break. It made me hate my teacher even more! Haha!
Now that recapping the horror is over...haha! I hope you got a chuckle from my commentary. Really, I love so many holiday and Christmas movies, I wish they were played year-round! They are just so great and always make me feel good (except for the ones I just listed!). I've been watching some random ones on Netflix to help satisfy my addiction. My cable provider here in the dorm does not offer the Hallmark channel! AH! The Hallmark movies are the best...just another reason I can't wait to get home for break! Haha! Now...
So tell me:
+ What is your favorite(s) holiday movie?
+ What is your least favorite(s)?
(P.S. I have to wish a HUGE happy birthday to my Daddy! So excited we get to be reunited again in just a few days! I love you!)
———————————————-
Stay connected: Facebook:
Strength and Sunshine
Twitter:
@RebeccaGF666
Instagram:
rebeccagf666
Pinterest:
RebeccaGF666
Bloglovin':
Strength and Sunshine
Google+:
Rebecca Pytell